Modern taxidermy & sur mesure
Naturalized animals
---
Excellence in Modern Taxidermy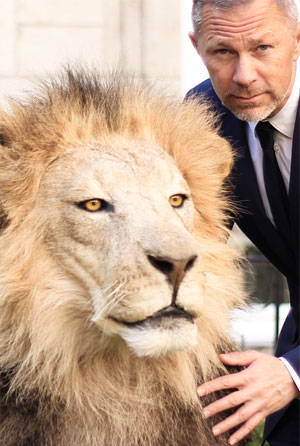 Our Taxidermist has numerous animal species, all available to be done in the position of your choice.
Exotic birds, reptiles, lions, tigers and other mammals all died of natural causes in zoos with whom our taxidermist has been working for decades.
Imagine a Polar Bear standing in your loft, a Royal Bengal Tiger lying on the floor near your fireplace, or a noble lion in a sitting position in your entrance ...
You tell us the specimens you are looking for and if our Taxidermist holds them in one of its cold rooms, we will be happy to have them prepared in the desired position, after payment of a deposit by bank transfer or check.
If our taxidermist does not stock what you are looking for, we will not fail to remind you once we receive the animals of your dream (This process can of course take a few months or even a few years, since we only work with animals dying of natural causes in zoos. Please do understand it well).
MUSEOM is the only company in France to offer this highly personalized service.
---
menu

contact

close